If any of those are true, there's two things you need to do.
First is to check out this Clayton Boyer video that went viral with nearly 2 million views as I write this: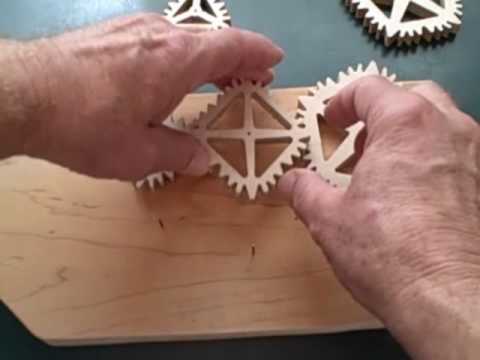 I've written about Clayton's wooden geared clocks before.
Gears designed with Gearotic Gear Design Software…
The second thing you need to do is try out Art Fenerty's (the father of Mach3) Gearotic Gear Design Software.  Gearotic lets you design those sorts of oddball (as well as regular geartrains) gears you see in Clayton Boyer's video.  Go on over to our Gearotic Gear Design page and check it out.  Art has put together some really cool software.  You can download and play with the trial, but here is one more thing to think about:
Until July 15, you can buy a 3 year subscription to our G-Wizard CNC Calculator plus Gearotic for less than the price of G-Wizard alone simply by using our 20% off coupon.  Enter the coupon code "JULY42012″ when you order.