So you just located a fantastic deal on a piece of used CNC equipment.  Just one little problem–the cost and complexity of rigging the machine into your shop are giving you heartburn.
"Rigging" is the technical term for moving heavy stuff into position.  It covers everything from unloading a heavy machine (or other load) from a truck or trailer to moving it even slightly around a shop.
Dominic Amae recently sent some links to several great videos on rigging.  I'll start with this one where he shows how to use shopmade machinery skates and a toe jack to move his large 5000lb Mori Seiki CNC lathe: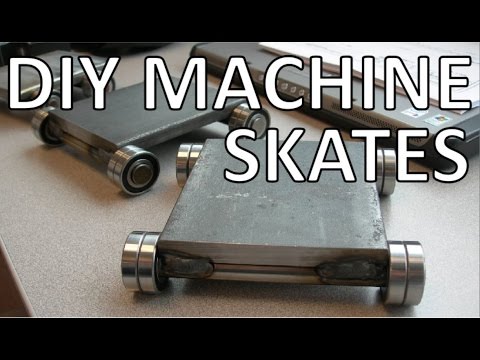 As Dominic mentions in the video, do as he says and not as he does and keep your hands well clear from under the machine.
Thanks for sharing this video, Dominic!
7 Comments