I'm a bit video happy today.  Having just finished catching up on Steve Simpson's amazing Millturn videos, I wanted to pass along this video of John Grimsmo using his CNC lathe to make some nifty parts for his knife-making business: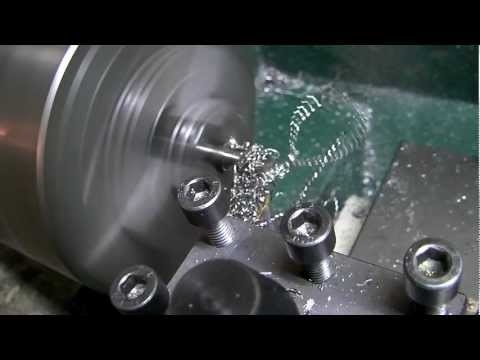 John has a great little CNC lathe there, conversions like he has done are very straightforward, and as you can see, he can pop out some cool parts very quickly with it!
Do you want to be a better CNC'er?
Get Better Tool Life, Surface Finish, and Material Removal Rates.