I came across this video by accident, but thought it was worth sharing: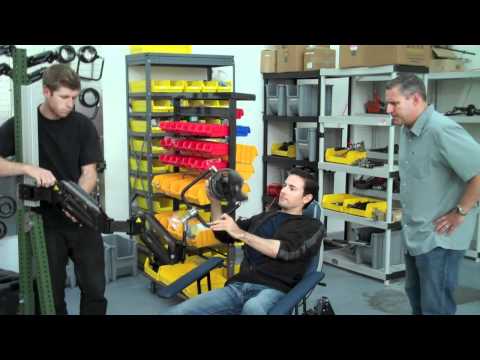 ZeroG technology makes tools weightless…
These guys have a technology based on the steadycam technology for cameras that supports heavy power tools so they're weightless. Workers using the tools can work longer or harder without getting fatigued.
Wouldn't it be cool to have some kind of universal gripper like the Equipoise systems that made it easy to position vises and heavy fixtures on a machine table, or to load and unload heavy workpieces?
Do you want to be a better CNC'er?
Get Better Tool Life, Surface Finish, and Material Removal Rates.