In this video, John Grimsmo creates a blood spatter on black anodizing effect. In the process, he goes through a lot of useful information about how to do anodizing in a home shop setting. It's very cool stuff, and the result of his work is a stunning set of knife scales to be given as a gift.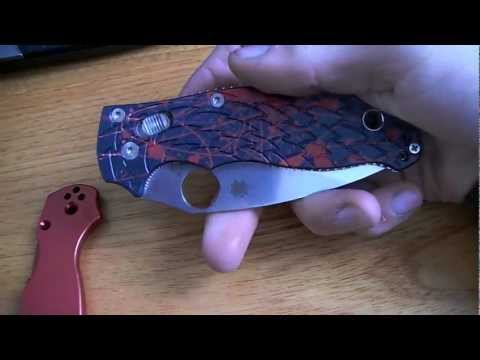 Anodizing for a blood spatter effect…
The blood spatter techniques could be used to create a variety of effects that would look good on knife scales or pistol grips. In a lot of ways these irregular patterns are not unlike some of the markings one sees on reptiles.