John Grimsmo is a G-Wizard trial user who recently sent me links to his blog and YouTube video channel. Some very cool stuff up there for folks who'd like to be making custom knives with their CNC's. That's a project I hope to get to at some point (never enough time!). Anyway, here is a composite video showing a bunch of the steps for a set of custom aluminum scales (the handles of a knife):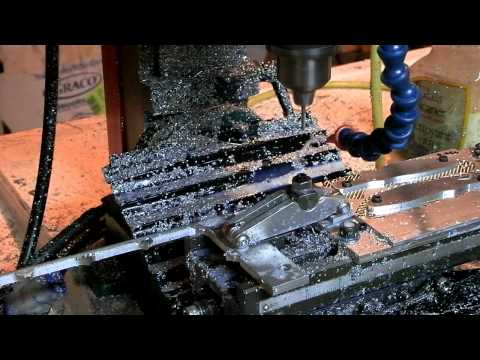 Custom knife scales with a hobby CNC…
John's machine is a nice straightforward conversion–the kind that isn't too costly and is within the reach of most any hobbyist. His work shows off what's possible with these kinds of machines. My one critique for others who'd like to emulate John's work would be to use a collet chuck instead of a drill chuck for the cutters. Drill chucks are dangerous because they'll come off the taper with much side force and they will also have more runout making for a rougher finish.
You gotta love the work though!
1 Comment